It's no secret that brick-and-mortar stores haven't received much love over the last five years. With headlines like "Is the Retail Store Dead?" and "The Retail Apocalypse is Here," it's not hard to feel under siege. But for those of us working to create a retail experience that works for shoppers, retailers and brands, it's an exciting time.
Ultimately, my team's job is to follow the shopper. There are two things that are critical to winning their loyalty: convenience and experience. Stores are upping their game using new technology, but they can't do it alone.
---
 "2017 was an inflection point. Retailers were looking to CPGs as thought partners and solution makers."
---
I was asked to speak on a panel at NRF's Innovation Lounge where we tackled the topic of the relationship between CPG brands and retailers. A lot has changed over my nearly two decades in the industry.
To me, 2017 felt like an inflection point. Retailers were looking to CPGs as thought partners and solution makers. And my sales peers were looking at my team of "rogue" retail innovators for ideas to share with our retail partners. Those of us who had built retail evolution capabilities before the retailer asked, were in a great position to come to the table with both category and total-store innovation. I feel strongly that what makes our partnership with retailers work is the depth we bring to their breadth. They see the macro retail trends and we contextualize with depth about the snacks category. Together we build solutions with the shopper at the heart.
The Retail Evolution team, which has been in existence for more than five years, is focused on mining new outcome-driven technologies. It's easy to chase the shiny pennies. When I meet with new partners or look at early iterations of solutions, I'm always looking at whether the solution can scale. Otherwise we have something that would be beautiful in a flagship retail store, but not something that will drive strong single-digit sales growth for us or for our category. Put simply, I don't want to influence the top 10 stores, I want something that can scale. 
We've done that with our candy aisle re-invention project. Confection is notorious for having many, many package types. The aisles, as a result, can seem cluttered and messy. Early on in the project, we used eye-tracking technology to look at how the aisle was currently shopped. Let me tell you, it was like a sea of red. Shoppers were looking all over the place to find what they wanted. Not a great experience. In the new aisle, our color-blocked "storefronts" differentiated all of confection's package types by usage occasions and/or type of confection. Big brands like Hershey's and Reese's were merchandised on their own. While in test, we brought back shoppers and did eye tracking. There were single dots all throughout the display meaning in the new merchandising, they were able to find exactly what they wanted.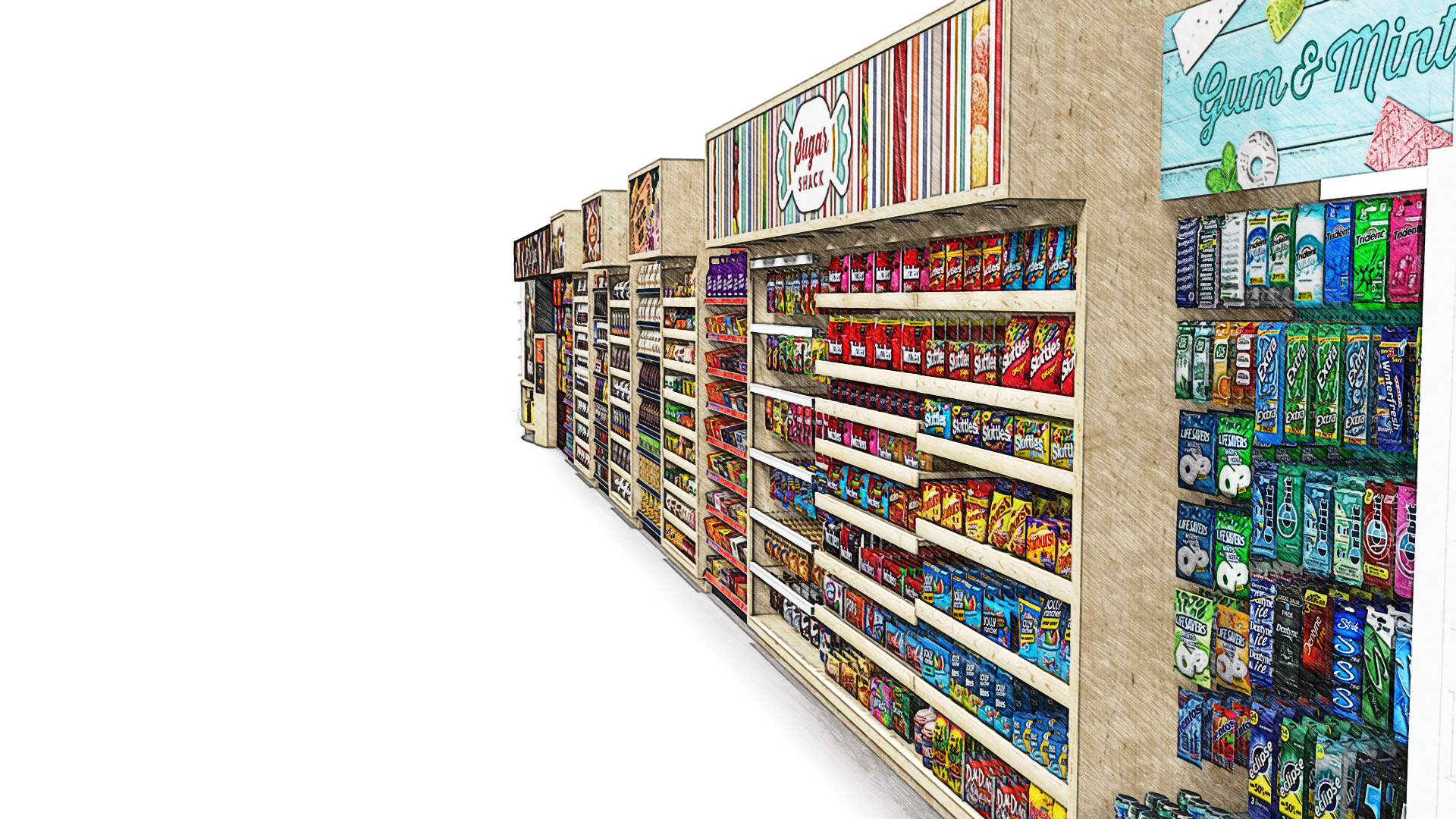 We are now developing this project with a number of food retailers across the country. The results of our testing has compelled retailers to see how the merchandising set performs in their stores. So far, I'm happy to report it's going very well. 
Watch the full NRF Innovation Lab Panel here: