Here at The Hershey Company, we've long known how important it is to invest in our communities. This legacy has been a part of our corporate culture from the start. Our founder, Milton Hershey, focused not only on creating great-tasting chocolate that everyone could afford, but also on a vibrant community where his workers would enjoy living and working.  Today, as a company that does business in markets around the world, we recognize that community challenges and opportunities in our hometown  of Hershey, Pa., are vastly different from those in Memphis or Mumbai, Sao Paulo or Sonoma.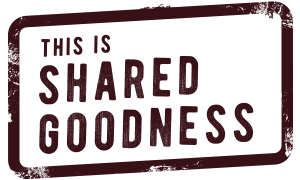 In 2017, we launched a new giving strategy that prioritizes the many communities where we live and work.  Our new giving strategy draws upon our longtime experience in communities and incorporates what we learn from our community members, employees, local leaders and nonprofits. It focuses on three key areas that we know will help a community thrive: supporting basic needs, educating the workforce of tomorrow, and investing in social and economic development efforts that bring people together.
Near our Sao Paulo location in Brazil, unemployment is high. The Hershey Brazil team, in partnership with nonprofit Gerando Falcões, created the Choco Masters program, a customized education program that trains Choco Masters students in how to create artisan chocolates- from Easter eggs to truffles. Hershey helped to fund the construction of a kitchen and creating the content for management classes. The students not only learn about making delicious treats, but also spend their Saturdays brushing up on business skills- from learning how to create and manage a business to marketing and sales and developing a business strategy. The program lasts three months per class and the first class of 11 students graduated on May 5, 2018. After the graduation, Hershey employees volunteered to continue to provide advice and guidance to the students as they launch and manage their businesses.