It's often said that "necessity is the mother of invention," and that people are more inspired to solve problems based on a special need or circumstances. Clearly, COVID-19 is forcing society to navigate new ways of working, learning and even socializing.
Two weeks ago, I received a text message from my fiancée who, like so many other healthcare workers has had to adapt to a new normal wearing a face mask, not just in the operating room, but in every area of the hospital all day. She shared that while the face mask has been a vital safety measure, wearing it for long hours has also prompted an unexpected side effect – "mask breath."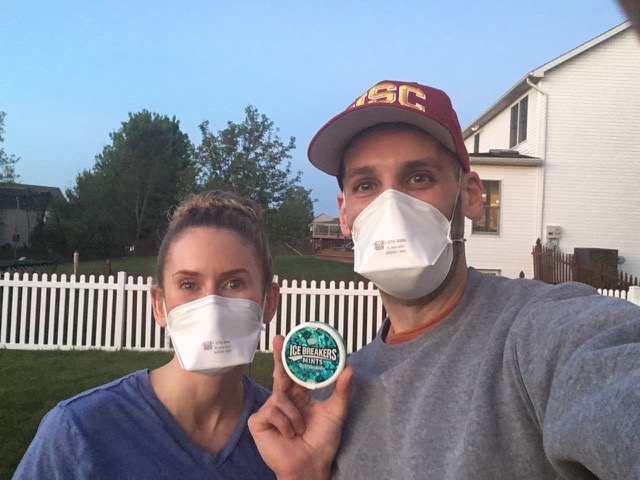 It didn't occur to me how prolonged hours of mask usage could have this type of side effect, and how that might impact work, self-esteem and motivation. When she said she could really use a mint, I realized our Ice Breakers brand could provide a unique solution to this problem.
A quick search on social media is all it took to confirm "mask breath" was something people are dealing with. Our brand team and our in-house creative team, C-SWEET, began brainstorming ways to be part of this conversation and how Ice Breakers could help be the solution. Within days of bringing the issue to the brand's attention, we moved quickly to deliver a proposed solution, with creative concepts. The result was that a new use occasion quickly turned into an agile campaign: #MintBeforeYouMask.
---
I am constantly amazed at how a 125 year old company is so agile and always moving forward no matter what's in front of them. I sent an email on Friday talking about mask breath and our C-SWEET team had a campaign rolled out within days. The Hershey Company has stood fast through world wars and times of economic uncertainty. It is our collective ability to remain unwavering in the face of adversity that keeps us moving forward. This collective effort to address a problem with a solution, is just another great example of what we can do when we share our moments of goodness not just with our consumers, but with each other.
---
Our #MintBeforeYouMask campaign shows firsthand the agility with which our teams can operate while responding to consumer needs. It is also another way for us to say thank you to essential workers for all their contributions.
What makes me proud to be a part of the project is knowing that not only did we uncover a new use occasion and develop a campaign to help the business, but we were able to serve a larger good and continue to inspire moments of goodness. To kick off the #MintBeforeYouMask campaign, we will be including Ice Breakers mints in our goodwill packages that are being sent to various healthcare institutions and first responders across the country.
As we navigate through this unprecedented time and begin to wear masks on a regular basis, we're all left wondering what this new normal will look like. We believe our company can play a small part in making this transition a little easier…and smell a little fresher.