When it comes to helping the environment, our founder Milton Hershey was ahead of his time. In many ways, he was recycling well before it was common practice. He saw "waste" from the manufacturing process as an opportunity to innovate, create and reuse.
The first Hershey factory was powered by turbines; Milton used the steam waste from those turbines to not only heat the factory, but to heat both the town's public buildings and his own home, High Point.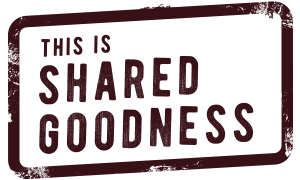 He also used excess cocoa butter to manufacture Hershey's Cocoa Butter Soap, and he repressed the cocoa beans, then sold the resulting cocoa butter to other businesses. The remaining cocoa shells were also used as garden mulch. And he recycled before the term "recycling" even existed.  
And when the time came to build his chocolate factory, he began by purchasing the surrounding dairy farms — most of which were run down. By improving their buildings and dairy stock and implementing modern agricultural practices, Milton managed to create a fruitful agricultural economy that provided the fresh milk needed for his new chocolate enterprise.
Channeling Milton's spirit in our operations today
Today, we continue to honor Milton's innovative legacy by finding new ways to reduce our impact on air, land and water.  We've made bold commitments to protest forests and ecosystems, substantially reduce waste, cut greenhouse gas emission and reduce our water usage. 
One example of our progress is our worldwide efforts to operate our facilities as "Zero-Waste-to-Landfill" (ZWL).   Hershey's ZWL efforts actually grew out of our employee culture. No one wanted useful material to end up in a landfill, so we put our collective minds to the task of creating new ways to recycle and reduce waste. Today, Hershey has 12 ZWL facilities; including 10 in the United States, one in Mexico, and most recently, one in Brazil.
Brazil joined the club in 2017 when our Employee Environmental Health & Safety coordinator, Elisama Justo, decided that she was determined to find a solution on how Hershey could address its waste in Brazil. Her facility had previously been producing 170 tons of trash and 140 tons of food waste per year. Instead of sending that waste to landfills, Elisama spent six months searching for alternatives that would balance increasing cost and changing law. She succeeded.
Because of Elisama's tenacity, food waste from the facility in Brazil is now composted, while trash and hazard waste are co-processed, meaning it is either recycled as a raw material for something new or converted to energy that can be put to productive use.  Elisama's work has brought a number of environmental benefits, including reduced transportation costs and lower CO2 emissions across the board. 
We know there is a lot of hard work ahead and the commitments we make today will not be good enough for tomorrow.  We will follow the science and make adjustments as we go.  So even though we've been helping to protect the environment for almost 100 years, we are just getting started and can't wait to see what tomorrow brings.