Milton Hershey's most cherished contribution to the community was the Hershey Industrial School for orphaned boys. Having no children of their own, Milton and his wife Catherine built the school with the intention of providing these boys with a productive and fulfilling life. Prior to his death, Milton gave his fortune to a trust to fund the school's permanent success. Now called the Milton Hershey School, this institution helps foster the social and academic potential of more than 2,000 boys and girls a year who come from backgrounds of substantial financial and social need.
Like all of the students at Milton Hershey School (MHS), Jesper Andersson '17 didn't have the easiest start. As a young child, he moved around a lot and lived between parents – who both had substance abuse issues – and his grandparents. When he was in sixth grade, his grandparents fell on hard times and their home was foreclosed. That was when Jesper's grandmother thought he might find more stability at Milton Hershey School.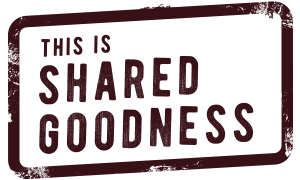 Although he wasn't happy about leaving his grandparents, from day one, Jesper felt truly embraced by his houseparents and classmates in ways he didn't imagine possible. They were there for him when he broke his arm in his first month, and when his beloved grandfather passed away, they even paid for his flight back home so he could be with his grandmother.
Jesper made the most of his opportunities at MHS, and today he's studying at Harvard College where he's part of the Harvard Undergraduate Robotics Club and working on a Mars rover prototype for an upcoming competition. "It's something I'm really grateful to MHS for because we have 11 career paths we can choose from," says Jesper. "For engineering, I got the basics at MHS, so it made my transition to engineering at Harvard really smooth, and I really value that now."
Jesper is the embodiment of what Milton and Catherine Hershey envisioned when they started their school almost 110 years ago. They knew that all kids have great potential if only they are given a chance in life. For the kids who are fortunate enough to go to the Milton Hershey School, the sky is the limit.